WINNER OF THE 2022 STIRLING PRIZE
OCTOBER 2022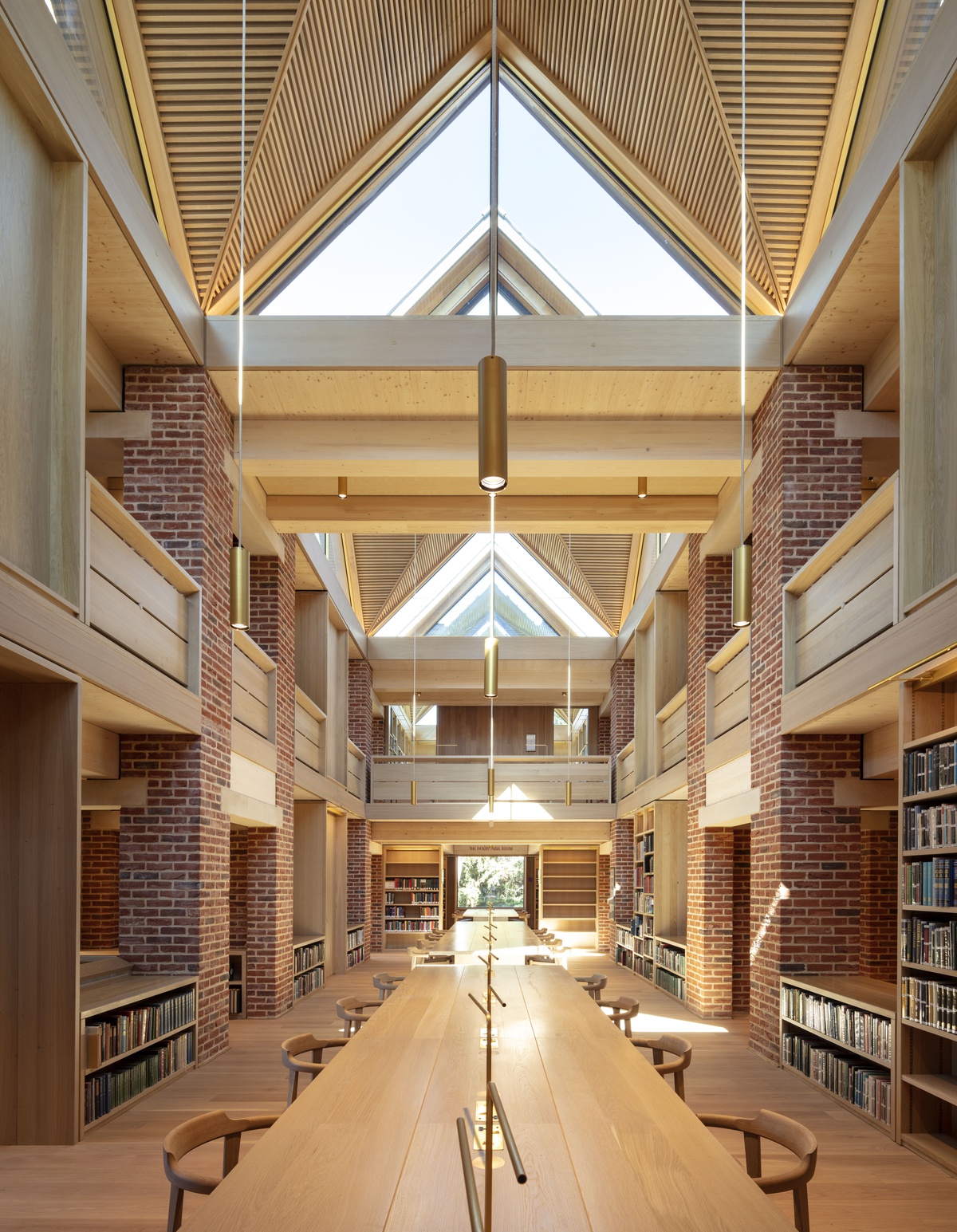 The Royal Institute of British Architects (RIBA) has named our project The New Library at Magdalene College in Cambridge as the winner of the 26th RIBA Stirling Prize, the UK's most prestigious award for architecture.
The New Library contains a study space and library, archive and picture gallery and appears as an arrangement of simple brick volumes which echo the typical gabled forms of the existing College. The main library is a suite of interconnecting rooms lined with bookcases, reading desks and galleries, arranged on a tartan grid between interconnecting passageways. Conceived as a journey towards the light, three main reading rooms organise the principal circulation route through the library from the three-storey entrance hall, to a double-height central reading room and up to a long single-height room overlooking the garden.
Speaking on behalf of the 2022 RIBA Stirling Prize jury, RIBA President Simon Allford, said:
"A unique setting with a clear purpose – The New Library at Magdalene College is sophisticated, generous, architecture that has been built to last.
Creating a new building that will last at least 400 years is a significant challenge, but one that Niall McLaughlin Architects has risen to with the utmost skill, care and responsibility."