UNIT 17 EXHIBITION, BARTLETT SUMMER SHOW 2013
JUNE 2013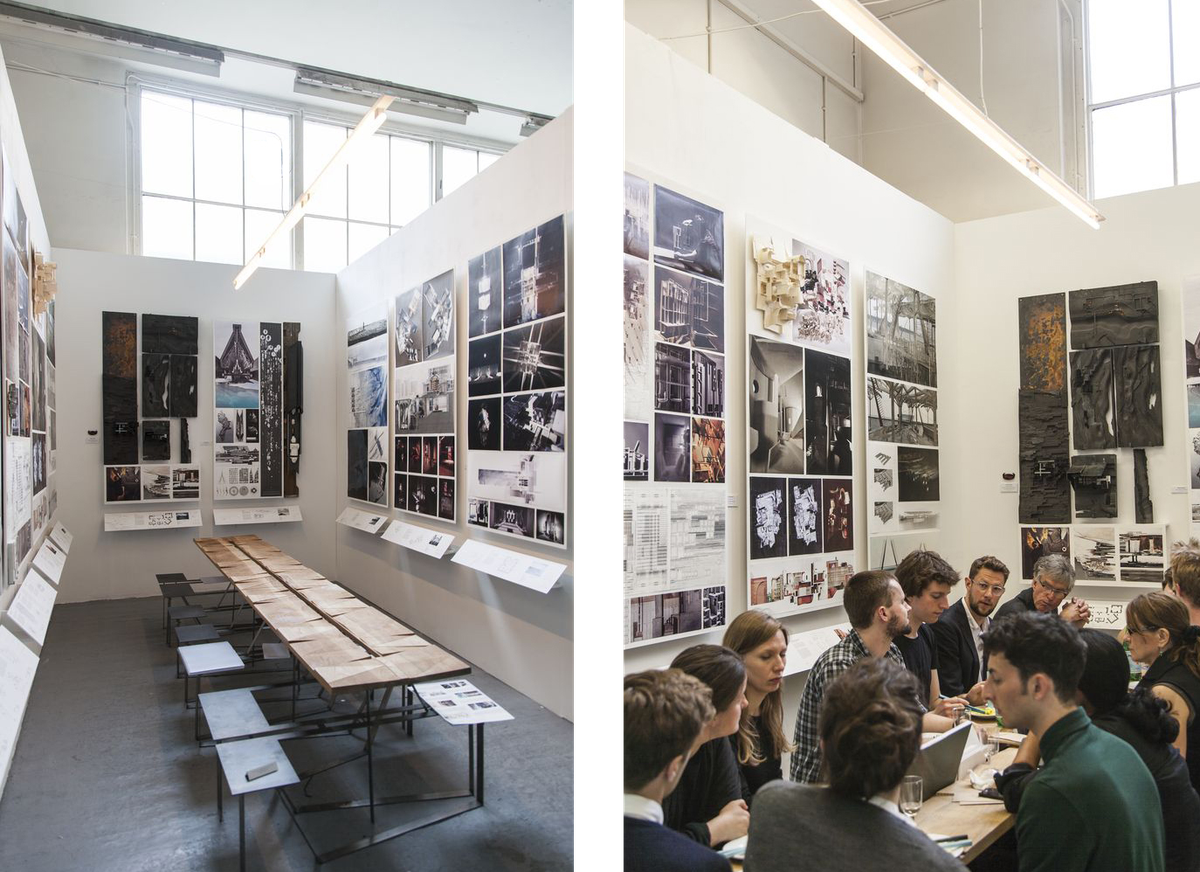 With direction from tutors Niall McLaughlin, Yeoryia Manolopoulou and Michiko Sumi, this year's Unit 17 Masters students have designed and fabricated a thirteen-seat table as the focal point of their exhibition space.
The table is intended to become a platform around which architects, artists and academics can debate the ideas and questions raised by the students' work in relation to the wider context.
The exhibition opened on Friday 21st and has since held the first of four lively debates. The next will take place on Wednesday 26th at 12:30pm.
Unit 17 exhibition space, The Slade Galleries, UCL, Gower Street, WC1E 6BT