THE GUARDIAN ON THE ROYAL ACADEMY SUMMER EXHIBITION
JUNE 2022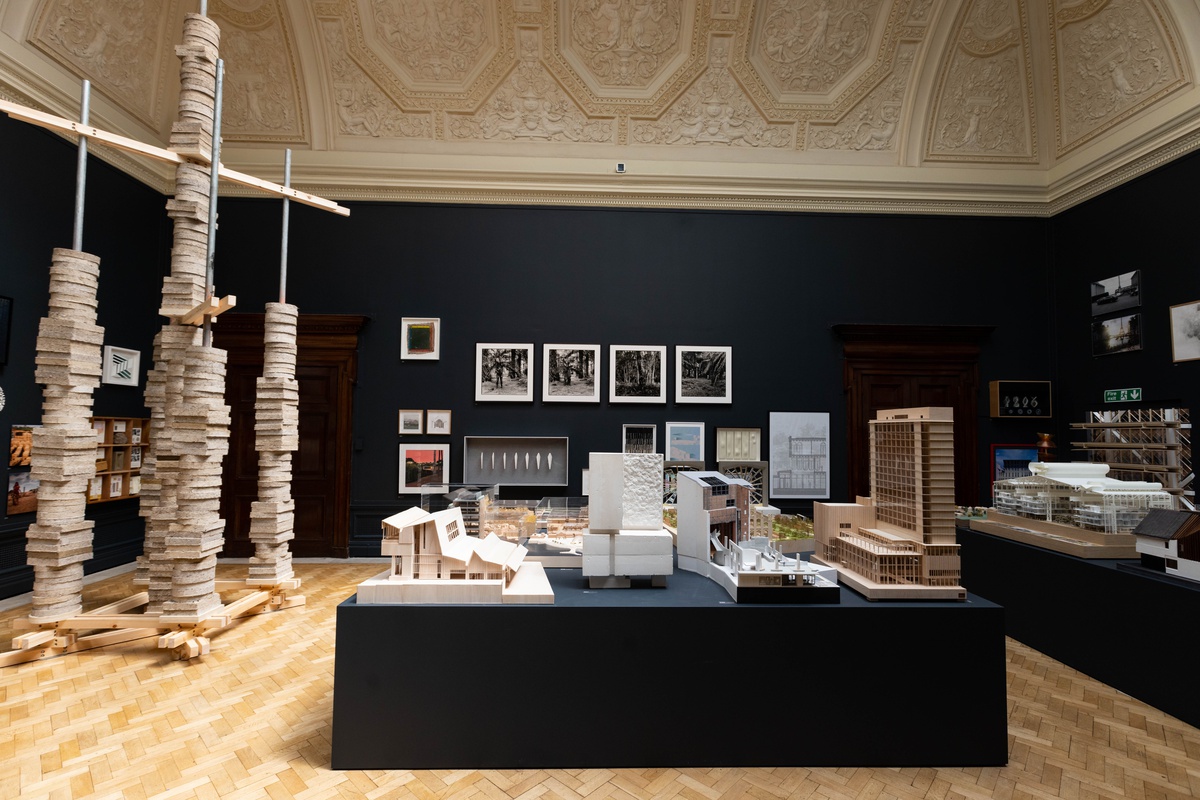 Olly Wainwright has published his Guardian review of this year's Royal Academy architecture rooms which have been co-curated by Níall McLaughlin and artist Rana Begum. With this year's theme being 'Climate', Wainwright highlights that "Architects and engineers have, after all, some responsibility for the mess we're in, given that 40% of carbon emissions come from buildings. They also have the means to do something about it". Níall commented, "there can be a sense of fatalism about the climate, but our discipline can show that imaginative change is possible".
The article reviews a few select pieces such as Stonemasonry Company and Webb Yates engineers' large stone beam titled 'Equanimity', the Khudi Bari (or Tiny House), a modular monsoon-resistant shelter designed by Bangladeshi architect Marina Tabassum, and Thai architect Boonserm Premthada's 'Dung Power' a structure made from elephant dung bricks.
The article can be accessed here.
Image © Royal Academy of Arts, London / David Parry