FIAT-MIRAFIORI
NOVEMBER 2014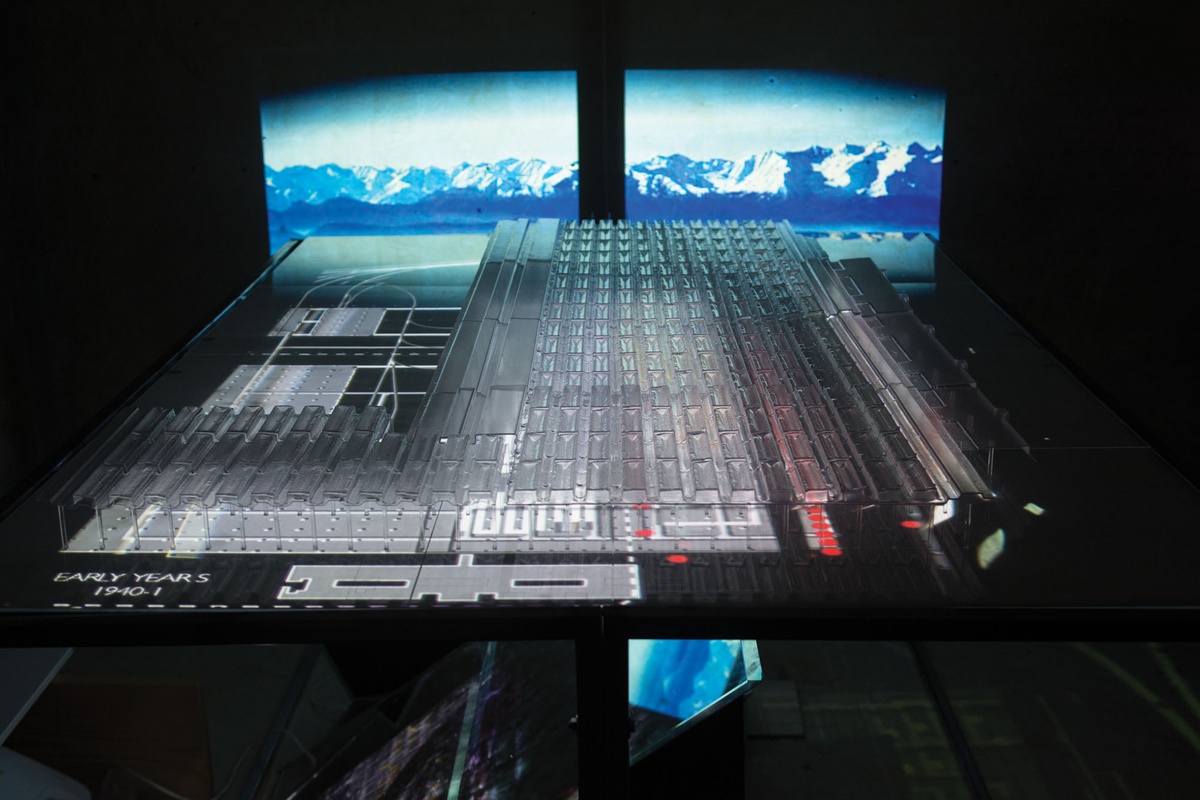 FIAT-MIRAFIORI, Turin, Italy
Located in a suburb of post-industrial Turin, once the 'Fordist world's most prototypical town', the proposal is for a campus university sited within the endless 20m x 20m concrete grid of Fiat's behemoth Mirafiori plant (1939). The proposed high-speed railway link between Lyon, Turin and Budapest is seen as a driving agent in re-establishing the city and its traditional expertise in manufacturing within a wider European context. The project is an exploration of the open-plan, balancing the generic with the particular by interweaving new programmes and functions into the repetitive matrix of the existing concrete frame.
The design focuses on the sectional distribution of the master plan, with workshops, offices, lecture theatres and public squares at ground level, and housing, communal facilities, nursery schools and shared gardens inhabiting the building's roof. Occupying a site equivalent in area to Turin's historic centre, the project envisages Mirafiori as a new city quarter articulated by the shifting presence of production, research, commerce and living.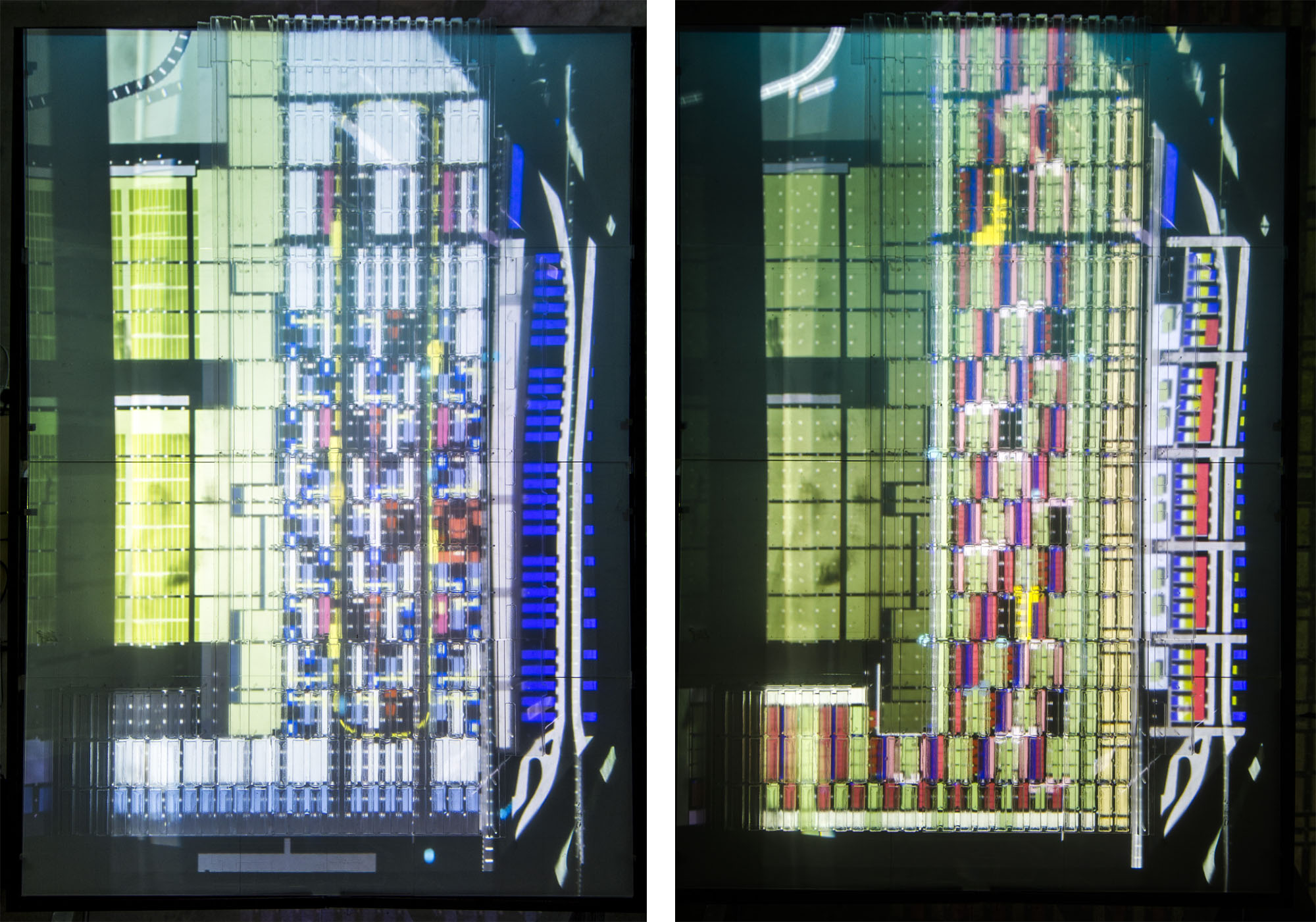 The images above depict an installation built as a 1:500 representation of the site. Conceived as a simple armature, the model afforded a large-scale, neutral, three-dimensional surface that momentarily held the light and colour cast by a moving, digital projection. I was interested in how this plain surface could take the role of both narrative device, upon which the dynamic history of the building's conception, construction and early operation could be retraced and re-recorded, and serve as a framework within which to test differing scenarios for the site's re-inhabitation.
Reflecting on the experience of making this installation, I have now come to realise that what had started out as process of historic site analysis, drawn to scale and illustrated through light, had become (quite unintentionally) suggestive of a proposed architecture. Experienced at 1:1, the installation produced a dreamy environment of diaphanous surfaces, coloured light and whirring sound. Whilst the subject and intent of the installation was still historical, it no longer just retold but 'produced' a shifting architecture, temporary in nature and formed through the lightest touch of light, colour, diffraction and shadow. Exploring this disjunction between intent and outcome a bit further, I can now recognise that through the initial planning, fabrication and composition, activities that at the time I only understood as a means to an end, I had already made a series of decisions about the installation's form, scale and materiality. The subsequent processes of animation, projection, filming and finally editing footage and sound together, added further faculties of decision, critique, editorship and importantly chance or accident. Each, in turn, contributed an iteration – an opportunity to reflect, develop and transform – which, slowly but surely, transformed a representation of the past into a proposal for the future.
Alastair Browning is a member of the Auckland Castle team at Niall McLaughlin Architects. His thesis project FIAT-Mirafiori, undertaken whilst studying with Unit 17 at the Bartlett and tutored by Niall McLaughlin, Yeoryia Manolopoulou and Michiko Sumi, has been selected as one of 11 highly-achieving postgraduate projects from across London's architecture schools to exhibit at the Architecture Foundation's Futures in the Making Exhibition.
Futures in the Making is being held at Feilden Clegg Bradley Studios, Twenty Tottenham Street, London W1T 4RF ( Until the 28th November 1.45 – 6pm)