DIVISARE
APRIL 2023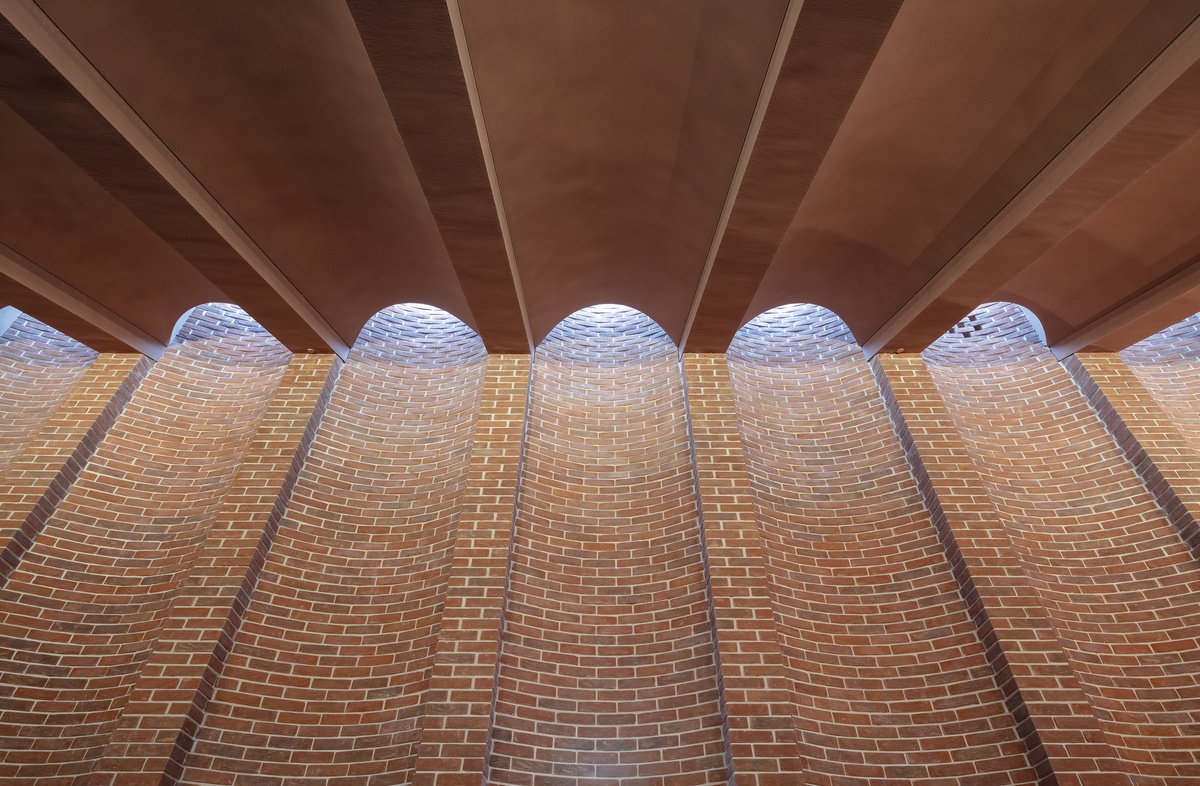 The International Rugby Experience has been featured on Divisare. Click here to go to the article.
OBSERVER ARTICLE
MARCH 2023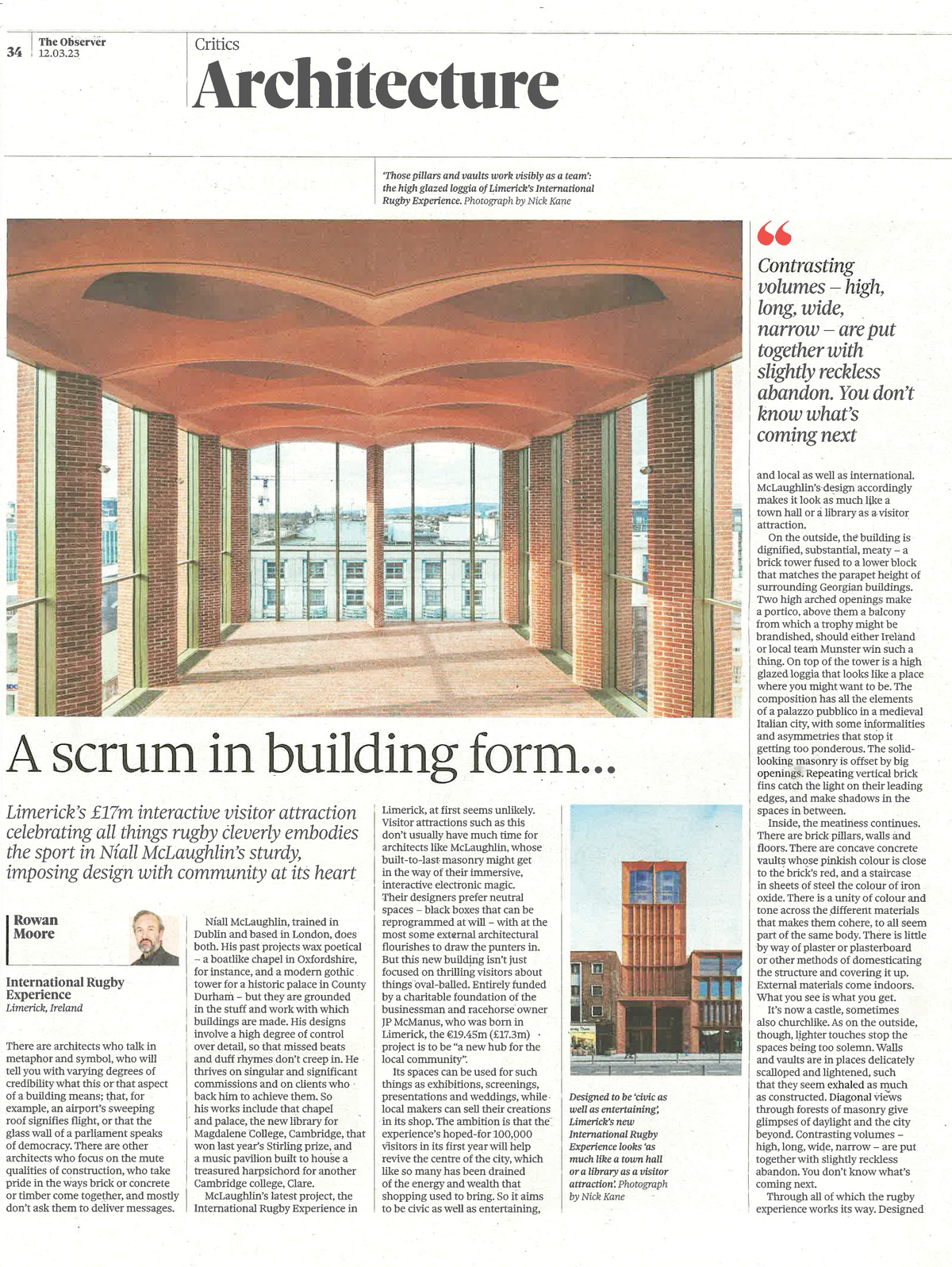 In Sunday's Observer Rowan Moore gives his critic of our new building the International Rugby Experience in Limerick. "The composition has all the elements of a palazzo pubblico in a medieval Italian city". The article can be viewed on the Guardian website here.
The International Rugby Experience is a new cultural institution and visitor experience to honour the worldwide game of rugby. Located in the heart of Limerick, this ambitious project seeks to reinvigorate the city centre, complement the existing local arts and heritage attractions and forge links with Munster rugby.
MAUDSLEY LECTURE
MARCH 2023

Níall will be giving a talk on the 24th April as part of the Maudsley Lecture Series which is dedicated to exploring the links between Psychoanalysis and the the Arts. This years theme is Creativity: Between Outside and Inside. The series takes place at the Centre for Psychoanalysis in Camberwell - a new centre for clinical work, training, public events and a satellite site of the Institute of Psychoanalysis. More information about the series can be found on their website here.