COLLABORATION WITH KIM WILKIE WINS NATURAL HISTORY MUSEUM COMPETITION
APRIL 2014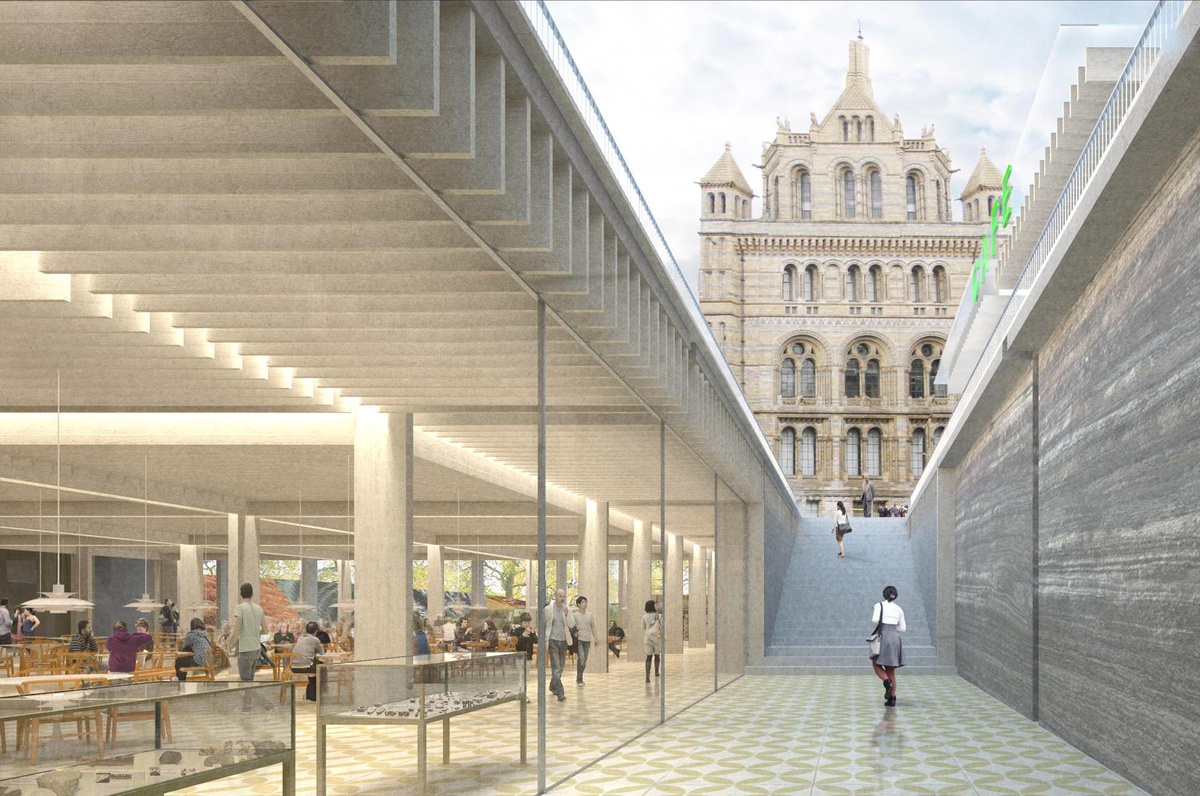 Niall McLaughlin Architects with Kim Wilkie have won the bid to redesign the setting of the Natural History Museum, in a two-stage international competition, organised by Malcom Reading. The team was the unanimous choice of the jury, who included Graham Morrison of Allies and Morrison, former cabinet minister Michael Portillo, Sophie Andreae, a Trustee of Historic Royal Palaces and Dr Michael Dixon, Director of the Natural History Museum.
Jury chair, Ian Henderson said of the scheme, 'The challenge was to find a team which would consider the changing nature of the Museum, a team who would think holistically, both spatially and intellectually, considering the Museum and the Grounds together. Niall McLaughlin Architects did this brilliantly.'
The commission gives the opportunity to re-imagine the extensive entrance grounds to the world famous museum in South Kensington, London and provide a fitting context for the architectural excellence of the 19th century Waterhouse building. The museum is a global leader in scientific research, housing over 80 million species from around the world and is one of the top visitor attractions in the UK.
The team is looking forward to working with the museum to develop a proposal that will transform the experience for the 5 million visitors that the museum welcomes each year and showcase the museum to the wider cultural quarter centered on the newly redeveloped Exhibition Road.
Link to the Architects Journal
Link to BD OnLine
Link to the Evening Standard